"I always tell people, 'Anyone can do this.' You might not get it today, but you will get it if you continue to try."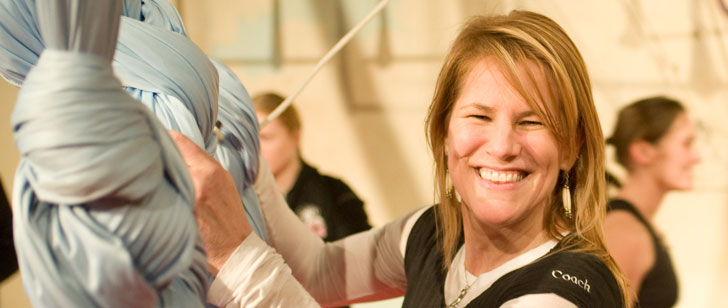 An excerpt from the article: When Elias-Emery opened her studio in 2001, the Waterbury building at 1121 Jackson St. NE hadn't been renovated into the bright red landmark it is today. Students took classes next to a potato truck and a boat-building workshop. Elias-Emery used tarps to border off the studio. But rent was cheap, and she could warehouse all of her rigging there. Her sister, the Northeast artist Anne Elias, painted clouds on the walls and designed a cozy lobby.
See the full article here. it was featured in the online edition of The Journal :The News Source for Downtown & Northeast Minneapolis Residents.